Dygert's Company, Brady's Sharpshooters, 16th Michigan Infantry, also Known As "Dygert's SS CO" Contact: Peter A. Simpson, (248)618-8026, wanderingeagle@att.net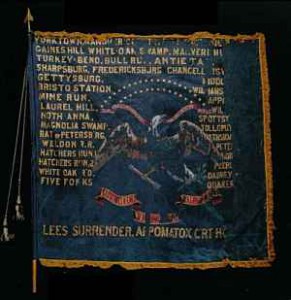 On September 16, 1861 Stockton's Independent Regiment left Detroit Michigan with 761 officers and men organized into a regiment of ten companies. It was designated the 16th Michigan Infantry and was assigned to the 3rd Brigade, 1st Division, 5th Corps, of the Army of the Potomac, along with the 1st Michigan Volunteer Infantry where it served the duration of the war.
In February, 1862 Kennison S. Dygert, a former member of the militia, mustered a company of Sharpshooters which then was officially designated the "First Independent Company" and was attached to the 16th Michigan Infantry in Virginia. Upon leaving the Michigan, the "First Independent Company" took the sobriquet "Dygert's Sharpshooters" in honor of the man responsible for their creation. At some point prior to the battle of Gettysburg the name of the company was changed to "Brady's Sharpshooters" in honor of Hugh Brady, a former commander of the Detroit area militia.
The Sharpshooters' first fight was at Yorktown and they took part in every battle from that point forth, continually engaged wherever the 5th Corps was found on the field. They took part in the surrender of Robert E. Lee and the Army of Northern Virginia, April 9, 1865 at Appomattox Court House, Virginia.