8th Wisconsin Volunteer Infantry "Eagle Regiment"

Contact: Richard Tessmann: (715) 360-5440 or dickt@oneidatool.com
The 8th Wisconsin Skirmish team represents a Union regiment that was raised in Madison, WI, that fought in the American Civil War.  The regiment gained most of its notoriety from its mascot, an American bald eagle, that was raised and cared for by the men of the 8th Wisconsin.  The regiment was formed in September 13th, 1861, mustering 870 men.  Bolstering their ranks an additional 333 later during the war.   The unit, along with Old Abe, took part in 5 battles (Battle of Luka, Second Battle of Corinth, Siege of Vicksburg, Red River Campaign, and the Battle of Nashville) and 35 lesser engagements throughout the war. For additional unit history check out these links: 8th Wisconsin – Old Abe by Quiner, Military History of Wisconsin, 1866, 8th Wisconsin History by Wisconsin Historical Society, and The "Fighting Eagles" Regiment: 8th U.S. Infantry Company G by the American Battlefield Trust.
In today's 8th Wisconsin, you can compete with muskets, carbines, revolvers, smoothbores, and Henry rifles.  Our group is a small collection of northwoods Wisconsinites based in Rhinelander, WI.  We are always looking to add additional recruits to our roster.  If interested please fill out a New Member Information form and contact our commander, Dick Tessmann, who's information is at the top of this page.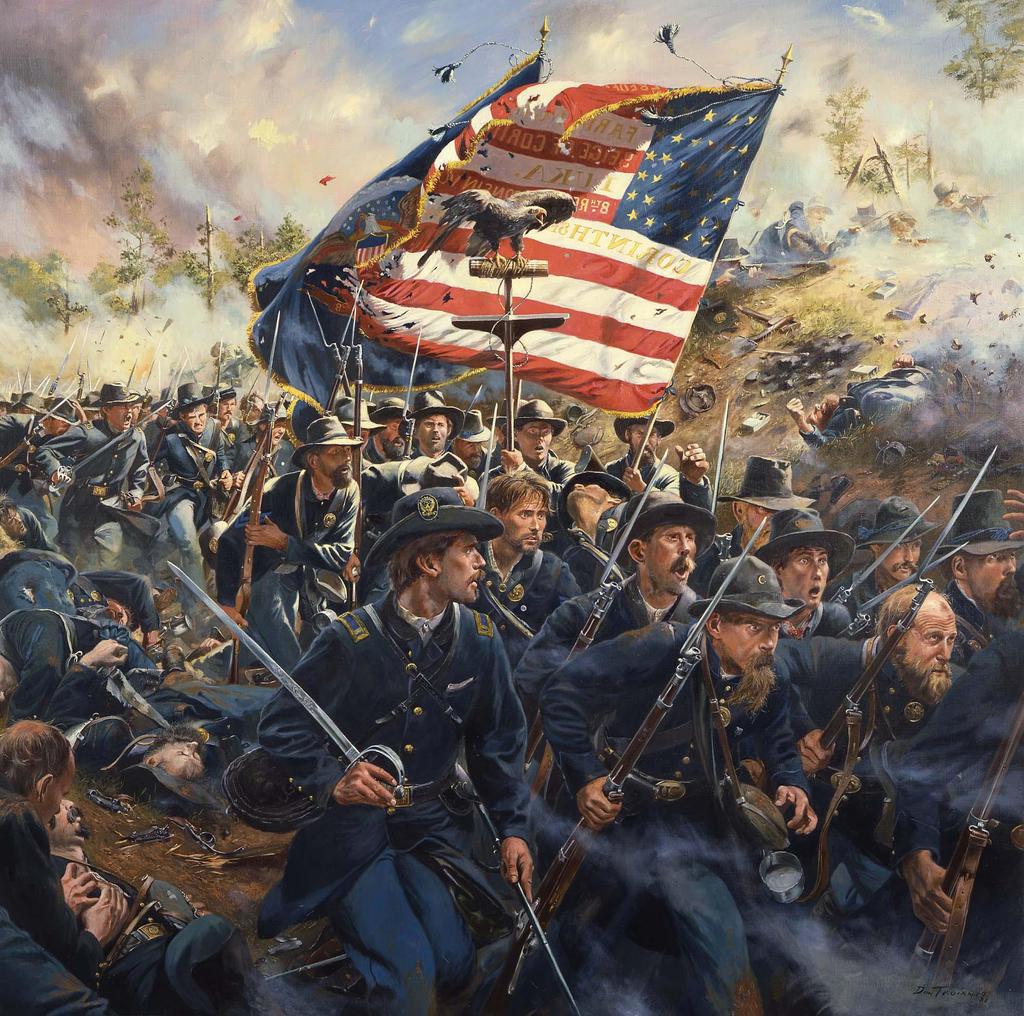 Painting of the 8th Wisconsin with Old Abe in combat.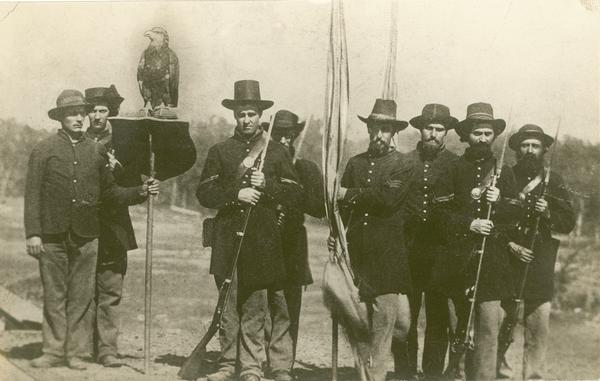 Photograph of Old Abe with 8th Wisconsin Color Guard.
Team Photos: